Lock Down the Most Impactful Call of Your Year
Uncover the barriers that keep you from the business and life you want — and pinpoint the next-best steps for breakout results.
Book Now
What to Expect in Your Business Growth Coaching Call
During this 45-minute call, you will:
Clarify the goals you have for your life and business that motivate you to succeed.
Pull back the curtain on your situation and reveal the obstacles that prevent you from achieving your goals.
Paint a vision for what you want your business and personal life to look like.
Determine a path to help you make this vision a reality.
At the end of this call, you will understand what's holding you back as a leader and have a clear roadmap to move forward.
Make a commitment to realizing your vision and apply for a free Business Growth Coaching Call today.
What Business Growth Looks Like
66% took additional
week vacation
Success Stories
Katie
Creating Work-Life Balance While Meeting Revenue Goals Years Ahead Of Time
When a crisis had Katie and her husband Aaron questioning everything, they never imagined it would lead to a business that employs them both and a team of 45. Watch Katie and Aaron reveal the struggle that created their business and the secret weapon that's helped them achieve work-life balance in the middle of their company's rapid expansion.
Matt
Unplugged Vacations and More Than Double In Revenue
Matt has a strong work ethic, built by growing up in a close community centered around hard work, faith, and family. Matt stopped school after the 8th grade, worked to save $12,000 that he used to start his business, and grew that company into an organization with $2.6 Million in annual revenue and 15 employees. But his company was consuming his time, energy, and ability to be present for his wife and kids. After joining Full Focus Coaching, Matt has been able to reduce his work hours by 10-15 hours per week, expand his family through adoption, go on unplugged vacations, grow his business from $2.6 Million to $5.6 Million in revenue, and increase his profit margin from 35% to 40%.
Stormy
From $11 Million to $28 Million in Less Than 2-Years
Flying airplanes and driving fast cars, Stormy likes speed. So when this drive to make her two businesses successful kept her away from her growing family, she knew something had to give. Stormy went all-in on the Full Focus Coaching program, leveraging her one-on-one coach, the education pieces, and the masterminds to make huge strides—while reducing her time at the office. Stormy scaled her companies from $11 Million to $28 Million in two years, survived the worst year for the oil industry since 2008 without laying off one employee, and spends more time with her family than ever before.
Danielle
Leveraging Frameworks To Work On The Business Not In The Business
Danielle felt like she was always working, and that she'd taken the business as far as she could without additional help. After joining BusinessAccelerator, Danielle realized how to be a business owner, not a business operator. Now, instead of working all the time and missing her family, she has the team and systems in place that allow her to work on the business, not in the business. Her company is nearly self-managing: she doesn't need to be there for sales to roll in and clients to be served, which enabled her to take a full two-month maternity leave after the birth of her child without the business skipping a beat.
Angie
83% Revenue Growth and 12-Hours Back Per Week
Angie's typical week included long hours building her business, with travel every other weekend. It reached the point that she wanted to build more margin into her life for her family in addition to increasing the value of her company. With the lessons learned from Full Focus Coaching, Angie was able to gain back 12 hours a week from work, she's not traveling every other weekend, and her business grew an incredible 83% in 2020.
Amy
From Always Working to a Team That Can Operate Without Her
Amy is the president of a healthcare system of 4 clinics, 1 spa, and 10 pharmacies. Family and personal life took a backseat to running and growing the business, but somehow Amy felt this wasn't the way it had to be. After implementing what she learned with Full Focus Coaching, Amy empowered her team to focus on the most critical work, freeing her to run the business and spend more time with her children. With the systems and people in place to help run the business, Amy doesn't have to burn herself out spinning all the plates. She has space to slow down, relax, and spend more time with her children—even coaching T-ball.
Meet Our Business Consultants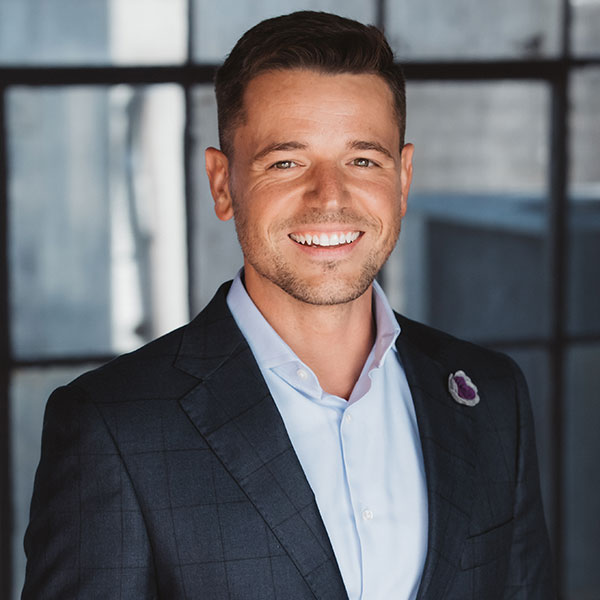 Trey Dunavant
Director of Sales
A Virginia native and newbie to Nashville, Trey Dunavant can usually be found leading the charge to a fresh taco truck or dive with exceptional flavors. He also enjoys running, basketball, playing drums, and Saturday mornings at the local farmer's market with his wife and two daughters.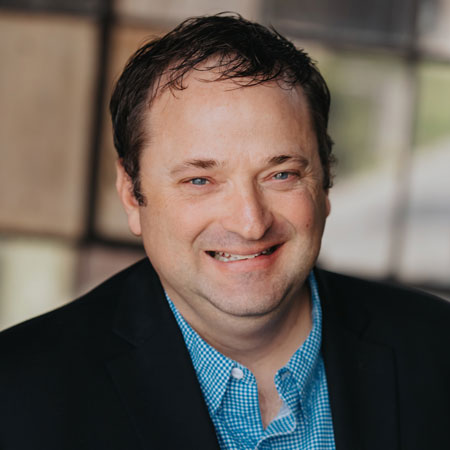 Brent High
Sr. Business Consultant
A country boy at heart, Brent spends as much time as possible riding his tractor on his farm in Hickman County, Tennessee. Brent claims he is the fourth-best athlete in his family and can usually be found at a gym cheering on his wife, Emily's, basketball teams, or at a field serving as the no. 1 fan for his two boys, Houston and Hunter.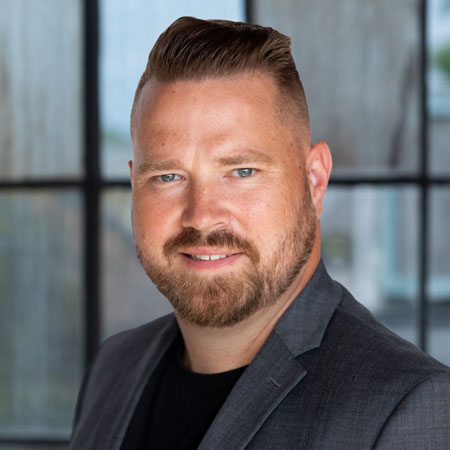 Johnny Poole
Business Consultant
A native of the South, Johnny loves to spend time with his wife Janell and 3 daughters, travel, try new foods and drinks from all over the world, laugh, play sports, engage in racial reconciliation, and mentoring.